Private Cloud
With a private cloud you get the agility, scalability, and efficiency of the public cloud, with greater levels of control and security of a single-tenant, dedicated environment.
It can be hosted on-site at your own datacentre or at a cloud service provider's datacentre. Choose a private cloud when security, control, and performance are your top priority.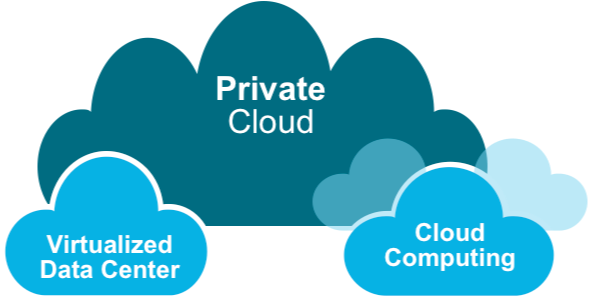 ---
How Private Cloud helps your business?
Agility
Deliver features faster by providing your users with on-demand, self-service access to infrastructure.
Security
Get the enhanced security of dedicated, physically isolated network, compute and storage layers.
Customization
Customize the dedicated compute, storage and networking components to best suit your needs.
Performance
Gain performance advantages over public cloud, with dedicated resources for your business.